You have challenges,
Let us help you

Your results
are unsatisfactory
Are you looking for a new strategy to increase your sales?


You miss
of time
Your senior salespeople no longer have the time to do cold prospecting and thus recruit new customers?


Prospecting
laborious telephone
Your team does not have the skills to make 150 solicitation cold calls per day?


Recruitment
difficult
Are you having difficulty recruiting talented telephone salespeople?


Framing
takes time
Do you lack the time to properly supervise, train and motivate your sales team?

Coordinate well
your sales
Do you want support to coordinate your sales strategy?
Prospecto a different telephone prospecting firm
Are you looking for new clients?
Prospecting has no secrets for us. We are not a volume call center making telemarketing calls under pressure. We don't sell leads, we don't make false promises. We deliver a proven recipe that will allow you to acquire new customers on a regular basis. Prospecto is your business partner to help you acquire market share efficiently and economically!
Would you like to sell more?
Our telemarketing services
Do you have a sales challenge and need help driving them?We have a team of experts who do just that, help companies find new customers and thus increase their turnover.
Whether you want a temporary helping hand or a team of permanent subcontractors, we have the turnkey package to help you sell more. Have you properly evaluated the benefits of telephone prospecting (telemarketing services)? Let us explain how we can help you sell more.


Making
Appointment
Leave it to us to make appointments for your sales team. We will solicit thousands of businesses, just for you.


Prospect
new customers
We have the expertise, technology and resources to help you generate the most opportunities at the lowest cost.


Membership
and fundraising
Are you a for-profit or for-profit organization? You have a network of members to solicit. We have developed expertise in membership renewal and donor fundraising for your organization.


Sondage
téléphonique
Are you developing a new idea, product or market? Would you like to hear from hundreds or thousands of people?


Relaunch
customers
Your team does not provide and you need to contact your active customers or your former customers in order to offer them your new products?


Automated call,
pre-recorded message
Automated calls allow you to speak directly to your target audience through pre-recorded messages, sent in an automated fashion. This calling system offers a multitude of efficient and affordable possibilities.
WE HAVE THE EXPERTISE,
TECHNOLOGY AND RESOURCES
TO ALLOW YOU TO GENERATE A
CONSTANT SALES GROWTH
Be free, sell more!
Outsource your sales year round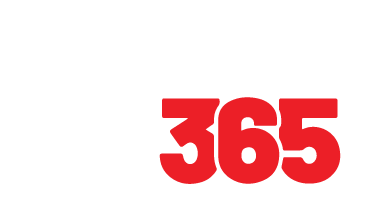 Request a quote
Are you ready to generate new sales opportunities?
Do you want to do business with a different prospecting and telephone sales firm?
Allow us to help you set up your new
project or the next step in your business development.
– Our mission –
Help companies find new customers and increase their turnover.
Need a chat? Make an appointment in Agenda